EMBROIDERY OF YOUR OWN ITEMS
I am very happy to embroider items of clothing and
other textiles that are your own property - i.e. that have not been
supplied by ABS Embroidery or which were supplied as
part of a previous transaction.
But I will ONLY do it if you agree to certain terms and conditions.
Please click on the image below and read the pdf document carefully
before sending anything to me for embroidery.
If you do send anything to me for embroidery, I will assume that you have read,
understood and have agreed to be bound by these terms in full.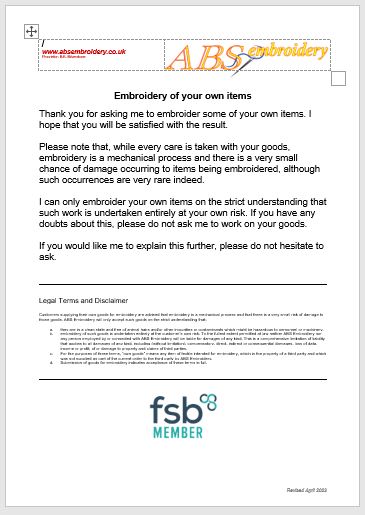 If you have trouble downloading this pdf file, let me know and I will email you a copy.
You will need a pdf reader installed to open this file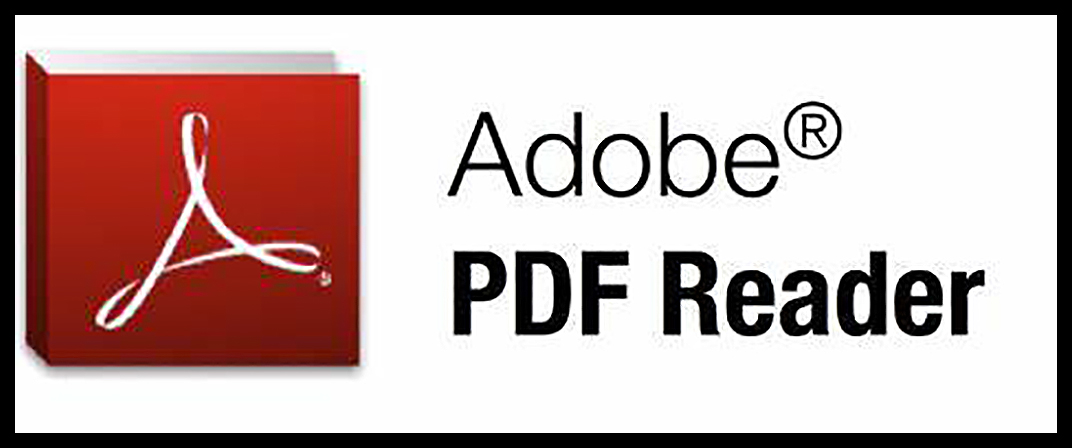 Click/Tap the icon to download